About Us
Since we first opened the door to our first office in 2008, we have become one of the leading, independent and family owned property agents operating across Somerset delivering a range of services of the highest standards.
Selected as one of the best agents in the UK by the national press, as well as winning awards for customer service, we believe our success lies in an ongoing primary commitment to maintain a level of customer service that is exceptional in our industry.
Today, we have a growing network of offices servicing the local area complemented by the popular Mendip Auction Rooms. We can go further than all other agents and are able to offer a comprehensive range of property services from our committed and experienced staff.
We aim to deliver an excellent service by combining traditional values and expert local knowledge. Regulated by the Royal Institution of Chartered Surveyors, you can be confident you will be dealing with approachable, attentive and innovative staff who are highly experienced and have first class skills.
Our History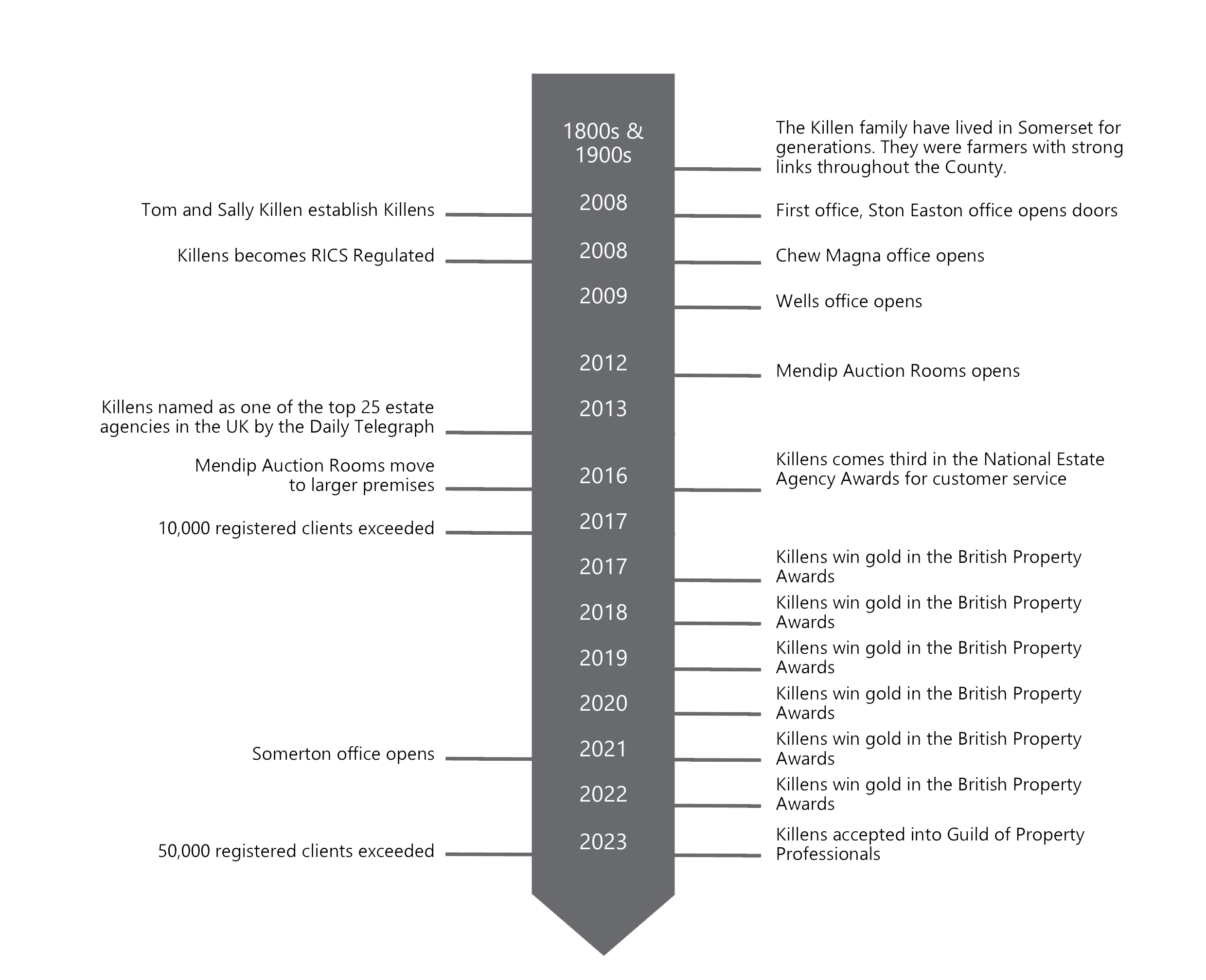 Our charitable activities
Every year, Killens supports numerous charities and good causes in the locality of our offices with these chosen by staff. In addition, our staff get engaged and we undertake fund raising activities.
At the auction rooms, we sell items on behalf of charities free of any charges and we have a charity zone where we offer furniture and other items for no price apart from a donation to our chosen charities. As auctioneers, we are delighted to support charities in their fund raising activities and Tom Killen conducts numerous charity auctions throughout the year.
Contact us to arrange for one of our experts to visit you free of charge.
Book an Appointment